Harrisburg, PA – At the conclusion of Pennie's Open Enrollment Period on January 15th, nearly 372,000 Pennsylvanians were enrolled in a comprehensive health plan. Almost 245,000 Pennsylvanians were automatically renewed into a 2023 plan, another 62,000 existing customers returned and shopped for a plan, and nearly 65,000 new enrollees joined the marketplace in 2023.  Pennie provides significant savings on health coverage to improve access to health care and to counter rising costs. Almost 90 percent of total customers are receiving financial savings, which on average, is more than $520 a month for those customers. With these savings, over 32 percent of customers pay less than $50 a month for coverage, and over 50 percent of customers pay less than $150 a month.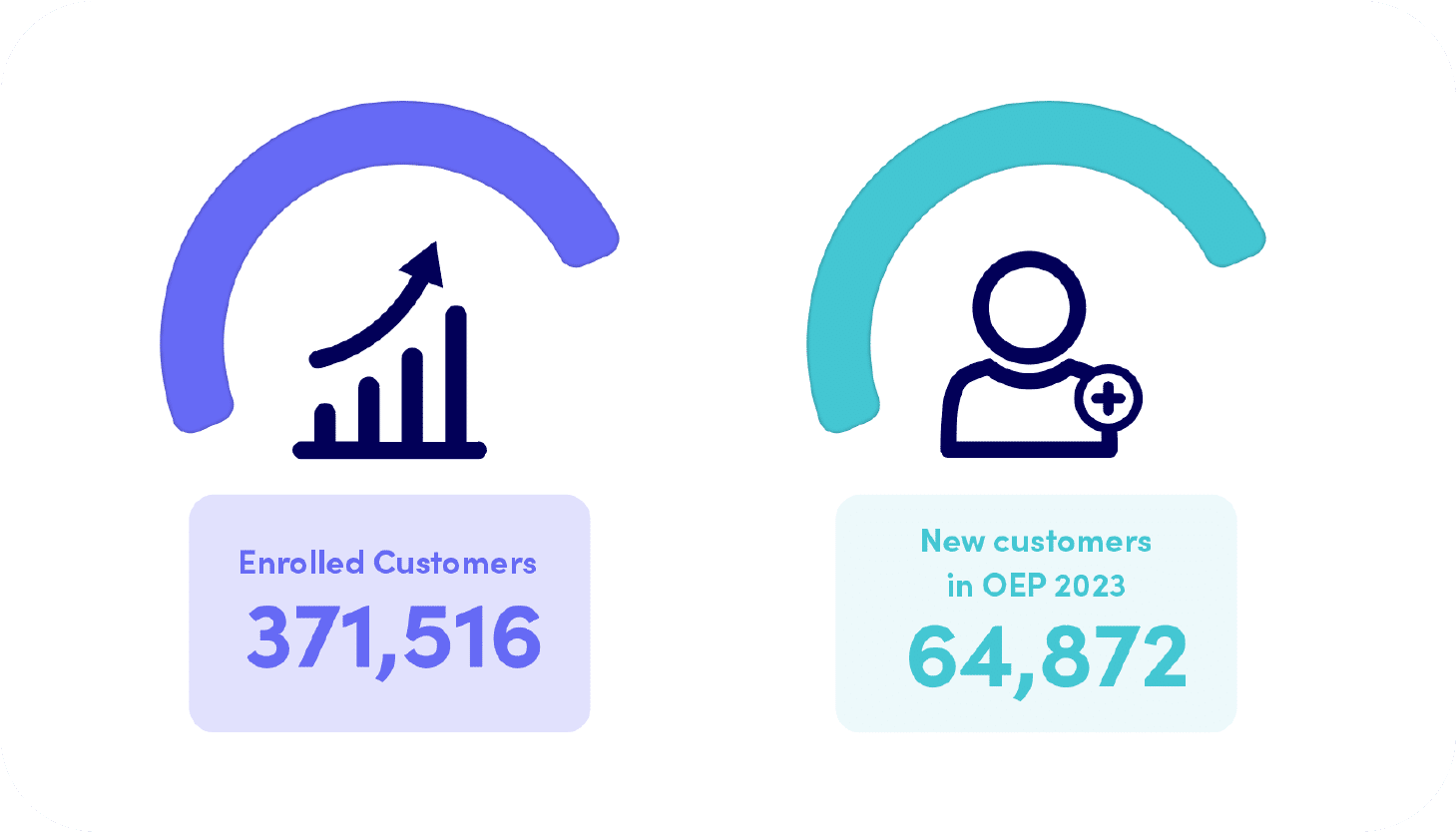 The continuation of enhanced subsidies from the Inflation Reduction Act allowed Pennie customers to enroll in more generous coverage for less cost. Over the past two years, enrollment in gold plans has increased by 68 percent. Gold plans typically have lower point of service costs than silver and bronze plans, meaning customers pay less out-of-pocket to access critical healthcare services. Pennie is committed to educating customers on the overall financial benefits of purchasing coverage with lower out-of-pocket costs for healthcare services with their additional financial savings.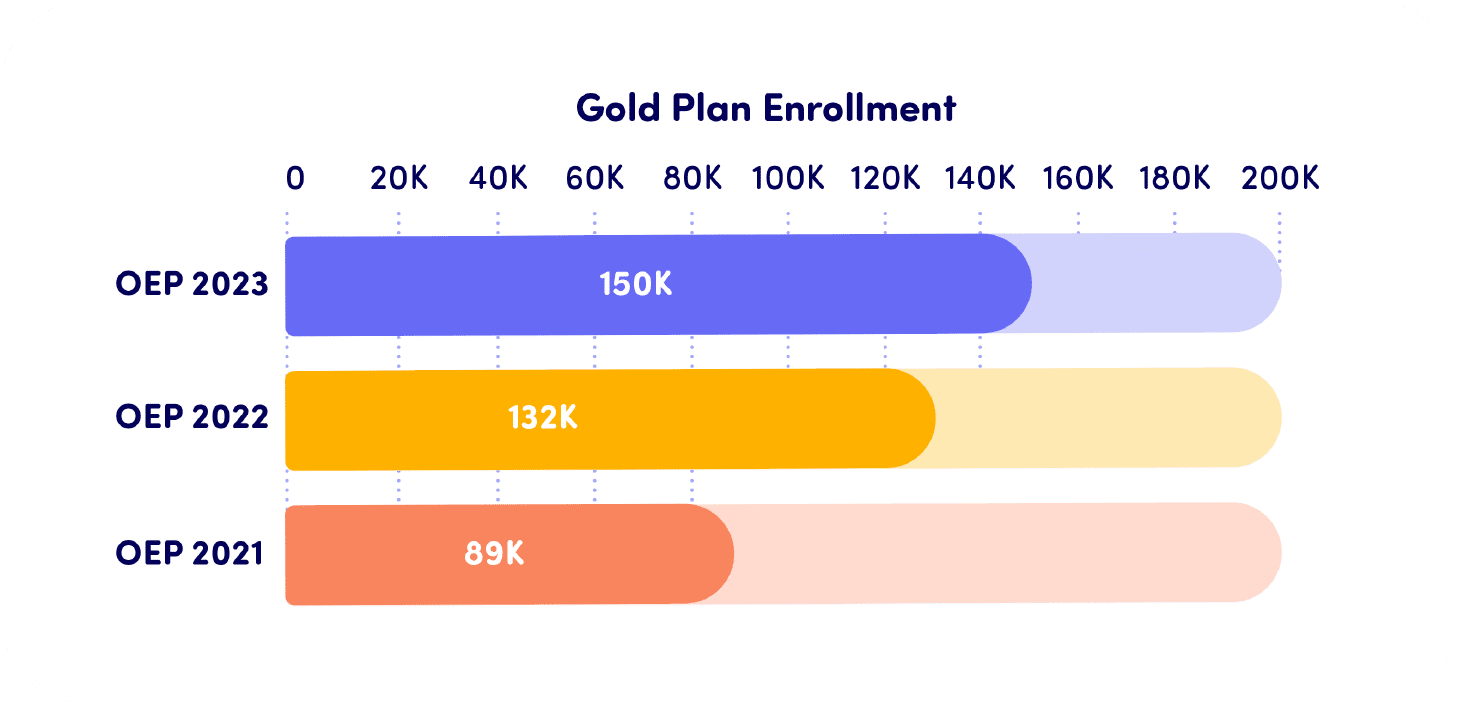 Pennie's objective is to ensure Pennsylvanians are covered, regardless of whether it is through an employer, the Medical Assistance program, Children's Health Insurance Program (CHIP), Medicare or directly at Pennie. Throughout Open Enrollment, over 56,000 households, 23 percent of which were new applicants, were transferred to Medical Assistance or CHIP to apply for no-cost coverage. Pennie aims to make accessing health coverage simple. During Open Enrollment, Pennie Customer Service Representatives handled over 235,000 calls with an average wait time of only 15 seconds and an average call handle time of 12 minutes. Pennie conducted over 32,000 outbounds calls, ensuring customers had the information they needed to get or stay covered, and served over 4,000 customers through chat. Both outbound calling and chat were new customer service channels this year. Customers also engaged with Pennie-certified experts to navigate the application and enrollment process. Throughout Open Enrollment, over 65,000 customers enrolled with the active assistance of Pennie-certified assisters and brokers.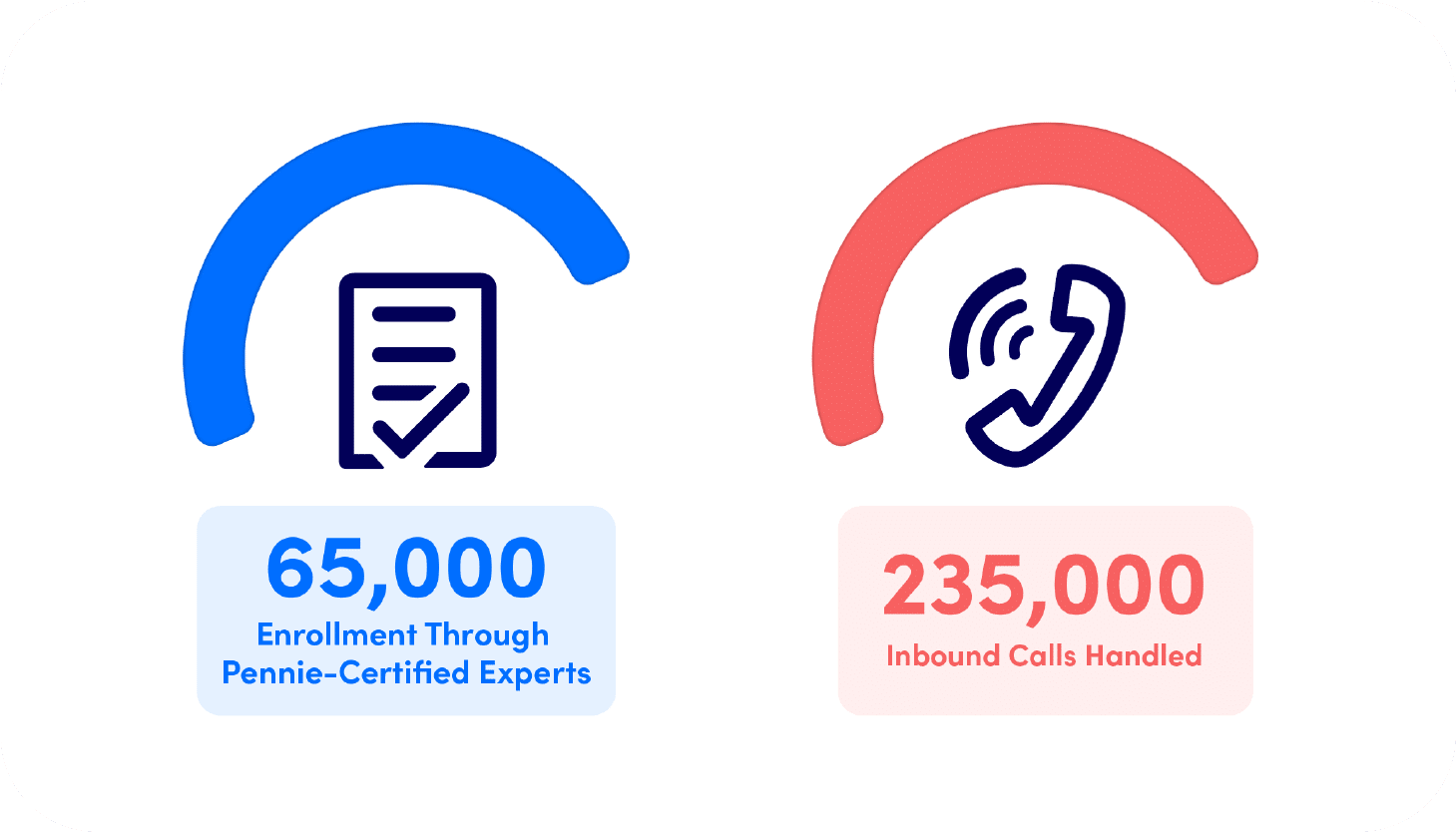 If Pennsylvanians find themselves or a household member uninsured throughout the year, Pennie encourages them to explore their affordable options on high-quality coverage through pennie.com or Pennie Customer Service at 1-844-844-8040.
A new unique opportunity available this tax season is the Path to Pennie, a program created to connect uninsured Pennsylvanians with health insurance while they file their taxes. Learn more at pennie.com/pathtopennie and agency.pennie.com/press-release-feb-6-23
Kelsey Cameron
Pennie Marketing and Communications Manager
kecameron@pa.gov